More disturbances in the Force are to be expected as Disney's CEO Bob Iger confirmed rumours that the company is working on several movies, featuring individual characters from Star Wars.
In an interview for CNBS, Iger said that the movies would be based on "great Star Wars characters that are not part of the overall saga". In the period 2015-2021 Disney is planning to produce Star Wars episodes VII, VIII and IX, but there are going to be "a few other films, released in that period of time too".
In other words these films would not be part of the regular chronological stream of the series, but would rather focus on a separate Star Wars character, and have more of a biographical bent.
The big question: Who would the stars be?
According to Ain't It Cool News a standalone Yoda movie is in the making. "At this stage specifics are sparse, but [Lucasfilm chief] Kathleen Kennedy is putting together a Star Wars slate", the publications says. And since Yoda is 900 years old, there is a great potential for an amazing story or even a whole new trilogy, which makes the Master Disney's safest bid.
The idea for a standalone Boba Fett movie was first presented by Joe Johnston, director of Captain America: The First Avenger. Johnston is the designer and visual effects art director of Star Wars, The Empire Strikes Back, and Return of the Jedi. He created the designs for some of the franchise's most beloved characters and vehicles including: Yoda, the Ewoks, The Millennium Falcon, The X- and Y-Wing Fighters, The Imperial Snow Walkers, The Imperial Star Destroyer – and of course: Boba Fett.
Chewbacca, a.k.a. "Chewie", is the legendary Wookiee co-pilot of Han Solo's ship, the Millennium Falcon. Those of you who think that Chewie's character is not rich enough for a whole movie, probably don't know the facts behind the fur covered hero of great strength and loyalty.
According to Wookipedia, Chewbacca is the son of Attichitcuk, the husband of Mallatobuck, and the father of Lumpawaroo. He carries the name of an ancient Wookiee hero, the great Bacca, first of the great chieftains of Kashyyyk, and the creator of a sword that denoted leadership among the Wookiees. This name placed Chewbacca in a noble lineage, which was further supported by his role in the Battle of Kashyyyk during the Clone Wars and during the Galactic Civil War.
A Chewbacca-based movie might be hard to understand for those who don't speak Shyriiwook, the main Wookiee language, but it would certainly be eventful, as it becomes clear from his biography.
Does Star Wars still hold to all the hype?
Ever since Disney bought Lucasfilm last year, Star Wars fans on Twitter have been speculating on the future saga developments, wondering whether Disney World is big enough to house a Death Star and fearing that Midicloreans were actually Tinkerbell pixie dust.

YouTube channel AVbyte goes as far as imagining one option – a Star Wars musical: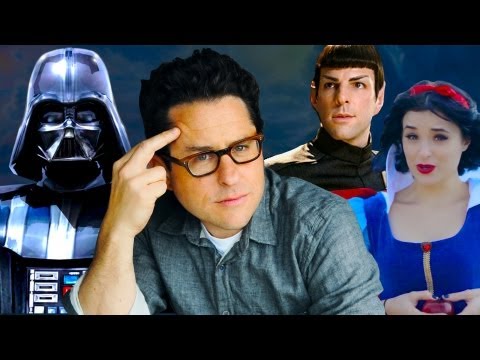 We at Software Paradise would like to see your take on Star Wars. Send us a short Star Wars inspired video that you created in Reallusion's Crazy Talk, and win a prize!
We can source any software for you! Please email us for more information or call us at +44 (0)1962 659168. Quotations submitted within an hour!