The top choice for office professionals. Use advanced PDF and OCR technology to view and convert any PDF document into formatted Word, Excel, Powerpoint, AutoCad & more. Save crucial time, boost productivity, allowing you to focus on the more important tasks at hand.


Why it Works – The Professional's PDF Choice

Convert & Export
More PDF conversion options that any of the competition. Convert PDF into Word, Images and more using Investintech's own, fully proprietary PDF conversion technology. Formatting, fonts, images and colors are preserved more accurately that with other solutions.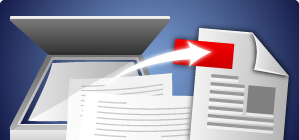 Scanned & OCR
Enjoy the most advanced, industry leading OCR capabilities. Convert any PDF, regardless of whether it is native or scanned, using the powerful OCR technology that is part of Able2Exract Professional. The latest version of the OCR engine has the ability to not only convert text but also certain types of images as well.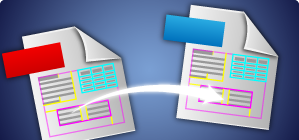 Advanced PDF Recognition
Able2Extract Professional possesses advanced custom conversion technology and features not found in any other product. PDF conversions can be customized by users at a granular level, which allows for Excel, Word or other PDF output that is perfectly formatted and suited to the user's needs, no matter.





PDF to Excel
Able2Extract Professional 8's famous PDF to Excel conversion lets users take tabular data from their native and scanned PDF documents and then convert it into perfectly formatted Excel spreadsheets where they can perform their own analysis. Able2Extract Professional offers two conversion options – automatic and custom. Learn in more detail about the custom feature here.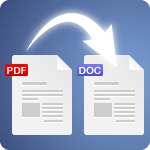 PDF to Word
Able2Extract 8's PDF to Word conversions preserves the layout, formatting, and graphics of the PDF within MS Word. Conversions retain the look and feel of even the most complex PDF documents. Conversion output options a both .doc or .docx format. Able2Extract also offers PDF to Forms conversion for native PDF forms, which allows users to fill out their PDF forms in MS Word.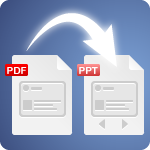 PDF to PowerPoint
Presentations in PDF are recovered and simplified. It is not uncommon to receive presentation slides in PDF. With Able2Exract Professional 8, you can take PDF data and move it into PowerPoint (.PPT, .PPTx) format for easy editing and viewing in your next presentation.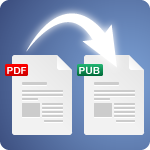 PDF to Publisher
Make Edits in Desktop Publishing. Take PDF content and make it available for editing and revision in Microsoft Office Publisher. A great way to reclaim PDF content in the very well-established desktop publisher included with Office and then make edits within the software.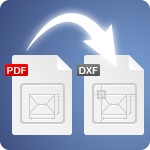 PDF to AutoCad - Recover CAD drawings
Able2Extract Professional 8 converts PDF to DXF and DWG, the file formats by Autocad. Using this conversion feature, users can recover vector graphics and text from the PDF and place it into Autocad readable formats.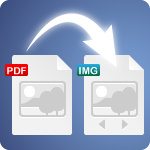 PDF to Images - Make PDF Images Useable
Convert PDF Images into popular image formats such as TIFF, JPEG, PNG, BMP, and GIF. User has the ability to designate image dpi, color or black and white and more.











PDF to Open Source Formats - Conversion to Open Source Formats
Open Office is increasingly seen as the alternative to Microsoft Office. Able2Extract Professional supports conversions from PDF to Writer (Word equivalent), Calc (Excel equivalent) and Impress (Powerpoint equivalent).
General Requirements
Administrative privileges for software installation
Internet access for software activation (at least indirect email service)
Internet connection may be required to download additional resources (Asian fonts)
Detailed Hardware Requirements
Processor:
Intel Pentium or AMD Athlon XP class processor, 1.4 GHz or better, x86 architecture
Intel Core 2 Duo, 1.4 GHz or better
Memory:
512+ MB of free memory available for Software
Disk space:
100 MB of disk space for the program components
150+ MB of disk space for the temporary files
Additional disk space required for input and output files
Monitor:
1024 (Width) x768 (Height) screen resolution
16bit (HighColor) or 24/32bit (TrueColor) color
Input devices:
Any pointing device that allows to position mouse cursor and that has at least one button (physical or emulated), such as mouse, trackball, trackpad, joystick, pointing stick, graphics tablet, stylus, touchpad or touchscreen ("Mouse"). The button that is used by default to click dialog buttons, select menu and so on is referred to as "Main button".
Physical or virtual keyboard ("Keyboard")
Compatible Operating Systems – Windows, Linux and Mac OS
Windows 8, Windows 7, Windows Vista, XP, x32 or x64 edition
Mac OS X 10.5.8 (Leopard)/10.6.1 (Snow Leopard)/10.7 (Lion)/10.8 (Mountain Lion) or newer, x32 or x64 editions
Fedora 15 or newer, Ubuntu 10.04, 11.04 or newer, x32 editions
| | |
| --- | --- |
| Software ratings and reviews are shown below. If you wish to rate this software please click the 'Rate this software' link. | Rate this software |